All of our events are open to parents and carers of autistic children, either diagnosed or undiagnosed / suspected, from any local authority. You don't have to live in Bristol to attend. We are a very friendly, non-cliquey group, and you will be made to feel very welcome and at home.
26feb10:00 am12:00 pmWeekly drop-in parent/carer support group (BS3)10:00 am - 12:00 pm Quaker Meeting House, 65 Wedmore Vale, Bedminster BS3 5HX Event Organized By: Bristol Autism Support
Event Details

This is a friendly and welcoming support group meeting for parents and carers of autistic children. No diagnosis is required to attend this meeting, and your child can be any age. Our aim with this meeting is to develop a tight-knit community of parents and carers who will support each other with a wide range of issues.

Come to this meeting if you need support, and come to this meeting if you can give support.

This is a friendly and calming meeting where you can ask questions, get help with specific concerns and meet others in a similar position.

There is no need to book, just turn up!

Babes in arms and preschool children are welcome but remain the responsibility of the parent/guardian.

This venue is fully accessible. There is a car park next to the building. This meeting is held in the smaller meeting room, to the right as you come into the building.

Hot drinks and snacks will be served.
Time

(Wednesday) 10:00 am - 12:00 pm
27feb10:00 am12:00 pmWhat Do I Do Now? A 6-Week Course for Parents & Carers New to Autism (BS4)10:00 am - 12:00 pm Knowle West Media Centre, Leinster Ave, Bristol BS4 1NL Event Organized By: Bristol Autism Support
Event Details

Are you a parent or carer who has a child awaiting assessment or who has recently (in the past year) been given a diagnosis of autism spectrum disorder?

This course especially for you. How can you help your child? What benefits can you claim? How can you manage challenging behaviour? Who can help you with school issues? Over the course of six weeks, you will learn about all of these things and more.
---
Week 1 – 27th February: Autism 101
We'll introduce ourselves and have an overview of autism. What is autism? How may it impact on social communication and interactions? We'll share some of the issues our children experience and discuss strategies for helping your child.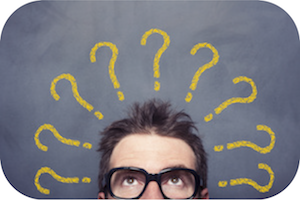 Week 2 – 5th March: Sensory issues / How to talk about autism
Most individuals with autism experience some sensory sensitivities. We'll discuss what these might look like and how you can help your child with their sensory needs. We'll also discuss how to talk about autism and who and how to ask for help for your child.
Week 3 – 12th March: Benefits, funding and support
This week we will have a long look at what benefits you can claim and what support is available for you, your child and your family. There's more out there than you think! We'll also discuss various funding opportunities and how to find them.
Week 4 – 19th March: Educational issues and support
School support is perhaps one of the most complex issues parents and carers of children with autism face. This week we will cover who and how to ask for help and how to support your child at school.
Week 5 – 26th March: Challenging behaviour
Some autistic children can present behaviour that challenges. This can include aggression, meltdowns, tantrums, self-harm, running away, eating problems and other issues. We will discuss these and offer solutions and how you, your child and your family can manage and recover from challenging situations.
Week 6 – 2nd April: Finding the new 'normal'
In our final session we will take a look at how you and your family can plan successful outings and holidays. Having a child with ASD may mean you have to change your lifestyle from what you expected and/or hoped it would be. We will talk about the emotional aspects of this and how to plan, where to go, what to do and how to manage situations that don't go to plan. There are several autism-friendly activities around; do you know about them? We'll also talk about how to find time for yourself and the importance of self-care.
---
Cost
The cost for this course is just £60 for the whole six weeks. You may bring an additional family member (note, this MUST be a family member, eg a partner or someone who regularly cares for your child) for £20.
---
What Do I Do Now? Course FAQs:
When is it? 10am – 12pm on Thursdays 27th February, 5th, 12th, 19th and 26th March and 2nd April 2020
Where is it? At Knowle West Media Centre, Leinster Avenue, Knowle BS4 1NL.  click here for map 
What is the cost? £60 per person. An additional family member may join you for £20.
Is there parking? Yes, and on-street parking as well.
Is there childcare available? Unfortunately not. The training room is quite small and the building is not child-friendly. Children are not allowed at any of the training sessions.
I am really, really shy.  Do I have to talk to anyone? No. If you don't want to speak, simply hold your hand up.
What do I need to bring? Just yourself. You will be given a course folder, pen and pad when you arrive. We will serve hot and cold drinks and snacks at each session.
Do I need to print my Eventbrite ticket? No, we will have a guest list to tick your name off of.
I want to come to this but I can't afford it. What can I do? Email us and we'll confidentially work something out.
I still need more information… Email us and we'll help you!
Time

(Thursday) 10:00 am - 12:00 pm
Location

Knowle West Media Centre

Leinster Ave, Bristol BS4 1NL